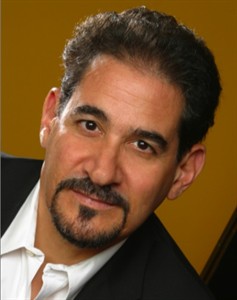 We are sorry. Online registration for this event has closed.
Composers often become eclectic to hide behind a lack of individuality. This cannot be said of John Musto, whose (chamber) music (on this disc) wraps arms around many musical styles even as it delivers on its own appealing, colourful and moving terms. Noted for songs and theatre works, as well as sterling pianism, Musto also is a natural when it comes to instrumental interplay. Every moment in these works emerges in the context of cohesive argument and novel design.
— Gramophone

Program includes works by: Mozart, Bernstein, Sukarma, and Musto

Performers: Split Second Piano Ensemble, Roberto Hidalgo, Marc Peloquin

Tickets are $16 in advance, $20 at the door.
KeyedUp MusicProject is a presenter partner of Composers Now